Tax-Free Sale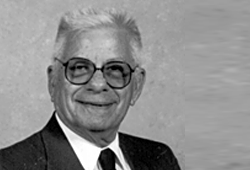 The American people are best known for their volunteer spirit and for aiding causes in which they believe. As a direct result of this volunteer spirit, all of our lives are improved.
The same is true when you are choosing a charitable organization like Lincoln Memorial University to include in your financial planning. Making a gift to LMU can go hand-in-hand with preserving the economic security of this great institution.
CDR L. Robert Langley - Naval Aviator; CIA/CISA; Auditor DOD/USAF; retired - accomplished these designations through his initial efforts and studies at Lincoln Memorial University (class of 1950). He stated that he personally has chosen a charitable remainder annuity trust as his vehicle for making a long-range gift to Lincoln Memorial University. "I want to give back a portion of what LMU gave to me before and after I came out of the United States Navy, and a charitable remainder annuity trust is best suited to my needs."
Please note: The name and image above is representative of a typical donor and may or may not be an actual donor to our organization. Since your unitrust benefits may be different, you may want to view a color example of your benefits.